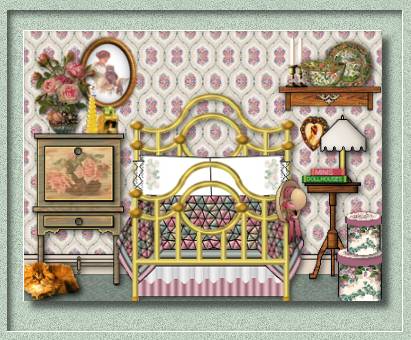 We'd like to take this opportunity to thank all those who have contributed graphics, hobby hints, and links to our site by listing their website here in the hopes you'll pay them a visit.

DOLLHOUSES & MINIATURES CRAFTED BY OUR CLUB MEMBERS
Handcrafted accessories...collectable quality miniatures you won't find anywhere else!!.
Photo Gallery and on-line secure shopping!. Stop by for a visit!
Also featured on ebaY....search for ebay id: tmpminis2
A new site with patterns, furniture, and accessories for the modern or contemporary era dollhouse lover. Retro 70s style, art deco, and ultramodern decorating.
Photos of dollhouse and handmade accessories.
Tips for making your own furnishings.
Online catalog of quality dollhouse miniatures.....many well know artisans represented. Glassware, silver, pottery, etc.
~~~more mini links will be added soon~~~
OUR CLUB MEMBERS HAVE LOTS OF INTERESTS!!
THESE LINKS ARE NOT ALL MINIS....BUT INTERESTING ANYWAY!!
Info, books, links about eBay Auctions plus
free hobby-themed background graphics.

If you are a club member and would like to see your link on this page:

To join the Yahoo Dollhouse Miniatures club, click below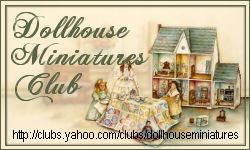 NONE OF THE GRAPHICS ON THIS PAGE ARE PUBLIC DOMAIN!
PLEASE RESPECT THE ARTIST'S COPYRIGHT AND DO NOT COPY OR LINK TO ANY GRAPHICS.
FREE GRAPHICS ARE AVAILABLE FOR YOUR USE IN THE PLAYROOM.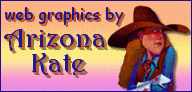 Unless stated otherwise, all graphics on this website, including roomboxes, furniture and picture frames are original mouse-drawn graphics copyrighted by "Arizona Kate". However, PSP tubes, linkware and clip art is occasionally used to accessorize the furniture and roomboxes. I've done my best to keep track of these art sources to thank and give credit where credit is due. Please visit their websites.
ROOMBOX CREDITS: Roombox on this page made by Arizona Kate; hatboxes by
Eileen Morgan
; kitten from
Cindy's Cats;
vase, plate & bowl, candles from
Rhonnie's Stuff
; yellow bottle from
Cindy's Place
; perfume & heart picture from
Baby's Breath
; cat & lady picture from unknown. If recognition of your creativity was overlooked or artwork used in error, please email me and I will make an immediate correction.