You are now in our PARLOR, please look around!
This is where you can view our PHOTO ALBUM.....click below to preview a small thumbnail of each photo!
Website is updated regularly!
Don't forget to bookmark!!


| | |
| --- | --- |
| | The KITCHEN is where you'll find our recipes and tips for turning everyday "trash" into miniature treasures for your dollhouse! |
| | |
| --- | --- |
| In the LIBRARY we've gathered a list of the most popular how-to books for building & furnishing dollhouses. Read the reviews. Buy the book! | |
| | |
| --- | --- |
| | Go to the CRAFT ROOM to find project ideas with FREE step-by-step instructions for making your own miniature dolls, braided rugs, "bronze" sculptures & more! Photos and patterns too! |
| | |
| --- | --- |
| | The DEN is our reference resource for decorating your dollhouse with historic accuracy...vote for your favorite decorating style. |
| | |
| --- | --- |
| In the GUEST ROOM you'll find links to club member homepages and some of our other favorite websites about dollhouses & miniatures. | |
| | |
| --- | --- |
| | The ATTIC is our "miscellaneous" page for this and that!! Ever-changing topics! Check here for information about our current contest and win a roombox! |

If miniatures is your hobby or you would like to find out more about this fascinating hobby....please visit our club!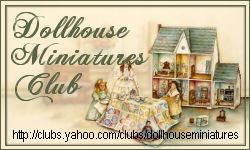 Club Founders:
tmpminis (Melissa), paddley (Peg), arizonakate (Kate), k2j2 (Kelly)
None of the graphics on these pages are public domain!!
Please respect the artist's copyright. Do not copy or link to any graphics.
Free graphics for your use are available in the PLAYROOM.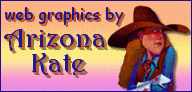 Except where stated otherwise, all graphics on this website, including roomboxes, furniture and picture frames are original mouse-drawn graphics copyrighted by "Arizona Kate". However, PSP tubes, link ware and clip art is occasionally used to accessorize the furniture and roomboxes. I've done my best to keep track of these art sources to thank and give credit where credit is due. Please visit their websites.

If recognition of your creativity was overlooked or artwork used in error, please email and an immediate correction will be made.

Thanks for stopping by!! Y'all come back now, y'hear!